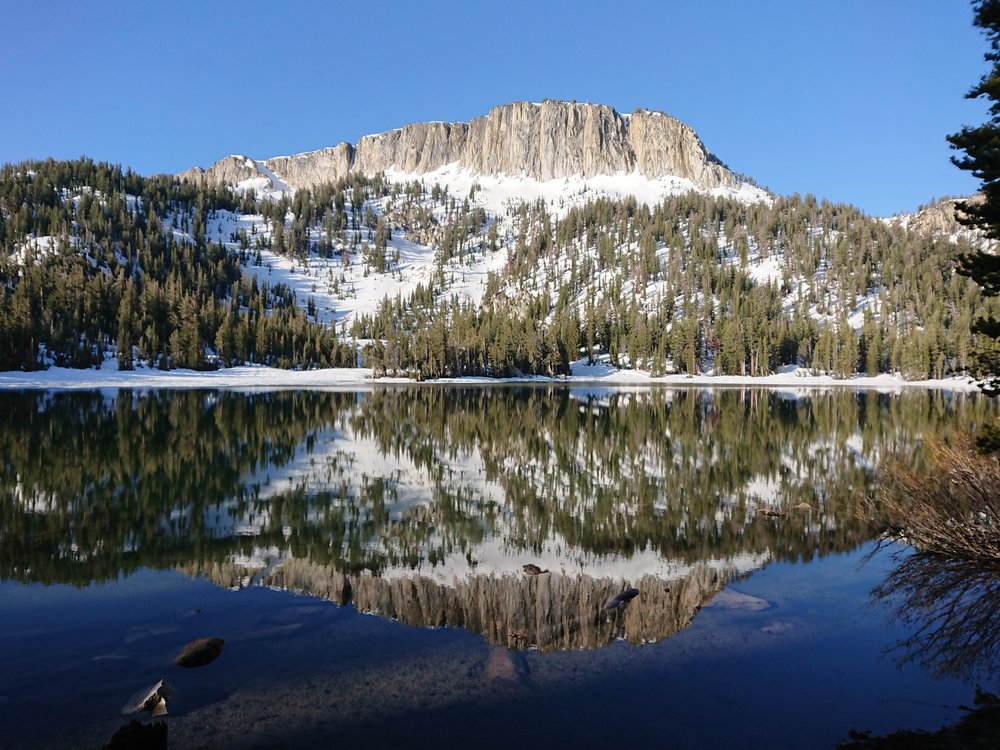 The last days in the Sierra have been pretty tough so both Avocado and I were looking forward to a break in Mammoth Lakes for resupplying.
We camped right near the junction with Horseshoe Lake Trail which is about 3.5 miles long and leads to Horseshoe Lake. Horseshoe Lake is near Mammoth Lakes and a very popular trailhead so getting a hitch to town should be possible.
It did not take us long to get to the trailhead since we were moving pretty fast even over the snow.
At the trailhead the road for the last half mile or so to the trailhead was closed so we started walking to town. Once we reached the other side of the gate we saw a lot of parked cars so we were hopeful of our prospect of getting a hitch. After walking around 1 mile we got a hitch all the way to Sierra Lodge where we would be staying the night.
At the hotel we were luckily able to get our rooms straight away so we were in our rooms at around 0900. The hotel even had a laundry room so we could do our laundry without leaving the hotel, a nice luxury.
Other than laundry the day for my part consisted of getting snacks, getting town food and visiting the outfitter.
While in town we talked over the plan for the last Sierra section ending in South Lake Tahoe. I had to inform Avocado that I was planning to do more daily miles than on the previous section. We agreeded to firstly get to Toulumne Meadows in 2 days and then see from there, especially with the possibility of heading down to Yosemite Valley. Getting to Toulumne Meadows in 2 days require us to do 38.5 miles in two days and this is excluding the miles to get back to the PCT, this should be doable.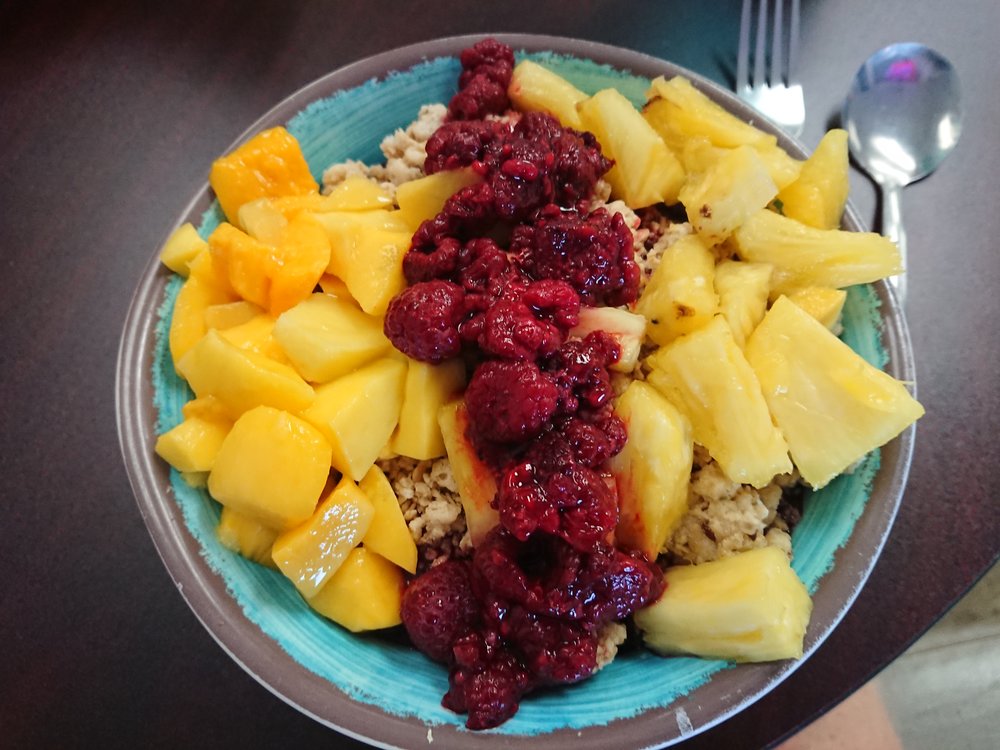 I am still not sure about the visit to Yosemite Valley, currently I am ready to be done with the Sierra and the cold and snow the elevation brings. The landscape is still amazingly beautiful but the rain we have had recently and that is forecasted makes the days tough. Apparently the current weather is very unusual as the Sierras normally do not get this much precipitation at this time in the season.