Today was another day where the Sierra showed us who is the boss. The plan was to pass Silver Pass and get close to the trail junction to Mammoth Lakes so we can get to town early tomorrow.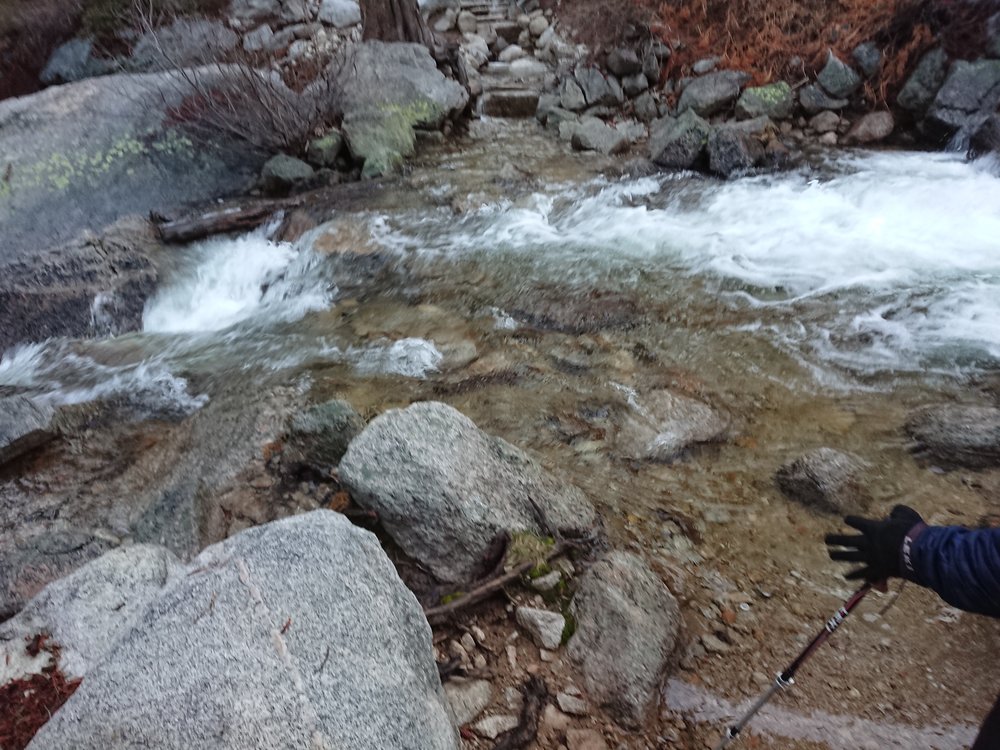 We once again planned to start at 0600 but I was slow and delayed us a bit which annoys me greatly. We started at 0605 and immediately had to cross a stream so we could harbor no illusion of dry feet today either.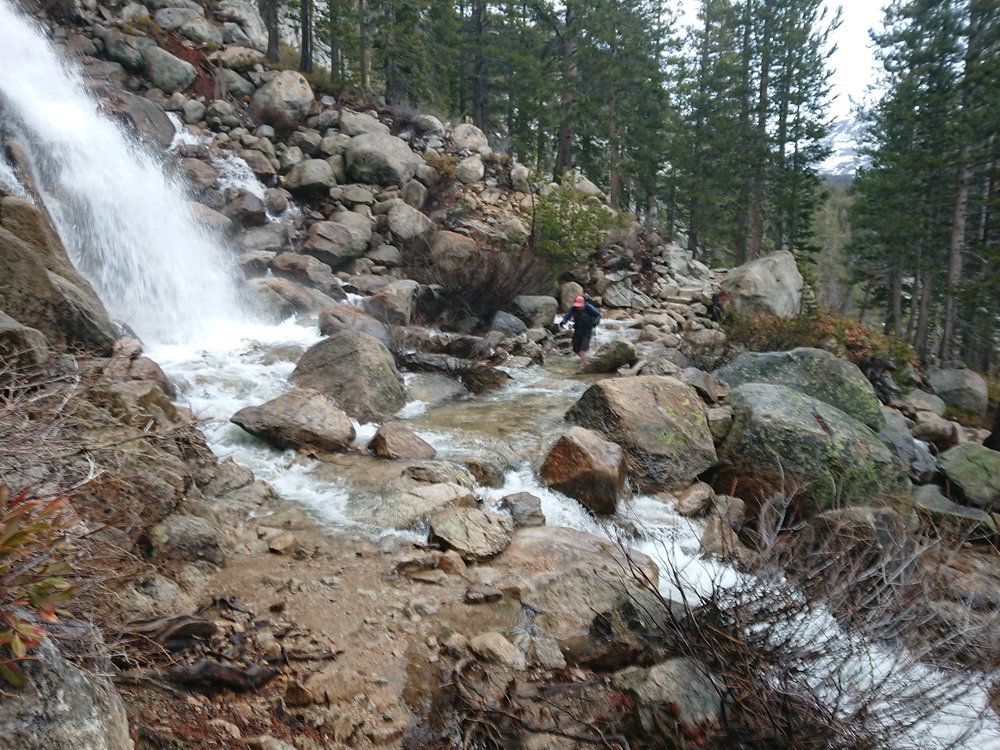 Climbing to Silver Pass was not too bad but as the snow cover increased post holing through the ice covered snow was pretty painful. Navigation was only a problem for a brief moment but we quickly regained the trail and footprints.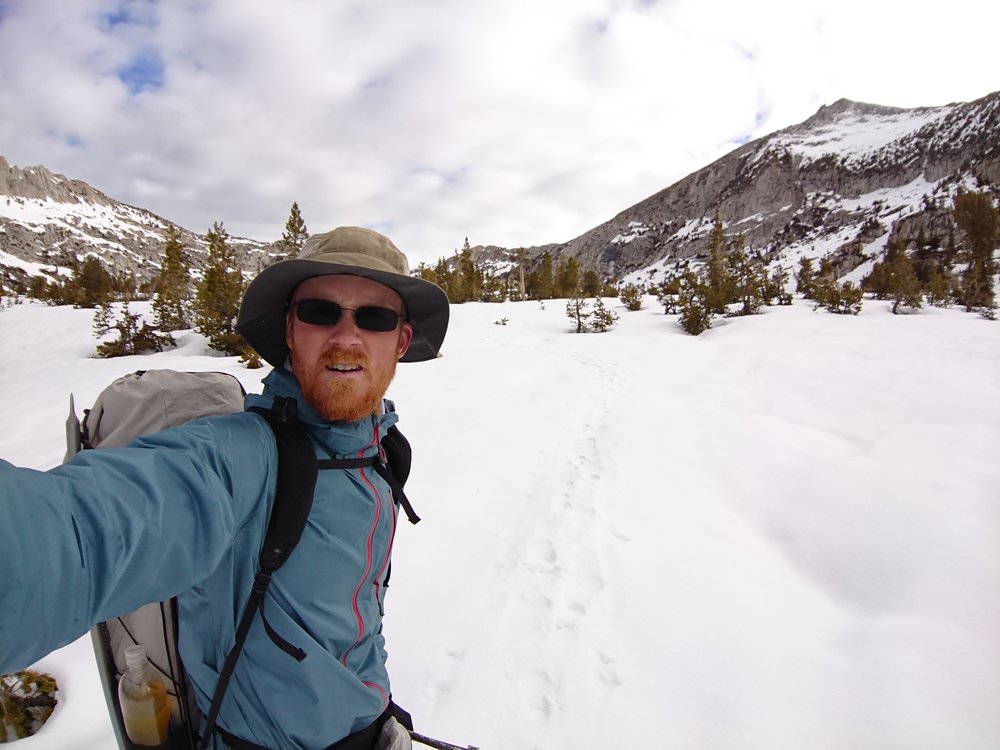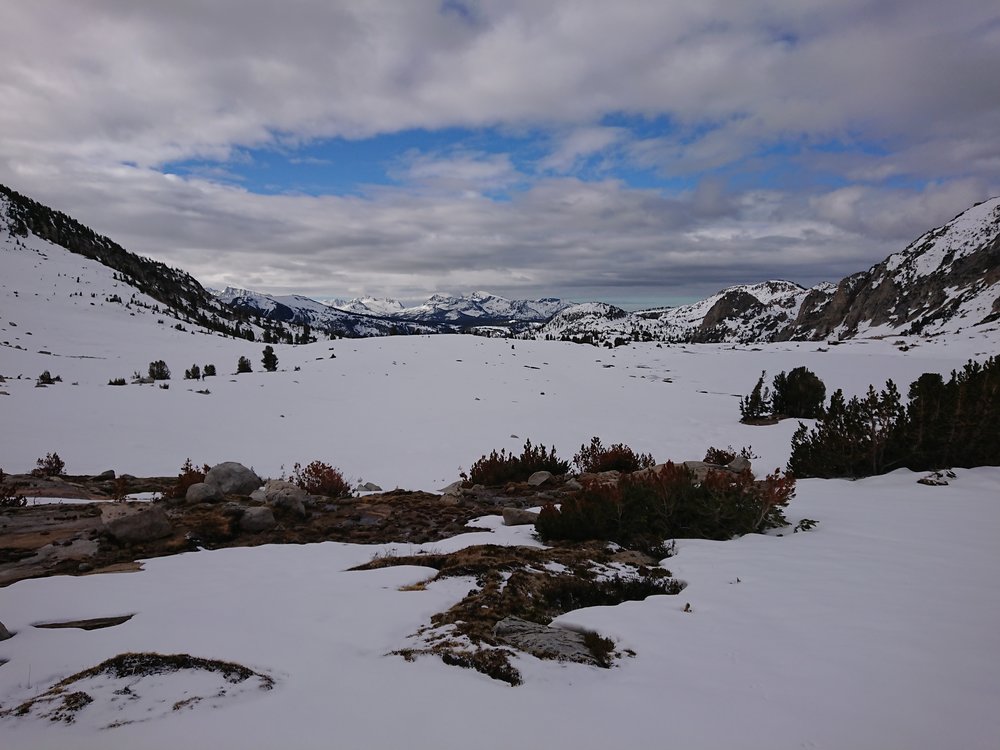 The pass itself was very anti climatic as we continued climbing after the pass, I did not even notice when we were on the pass. Instead of pictures from the pass I took pictures from the high point after the pass and we quickly proceeded down.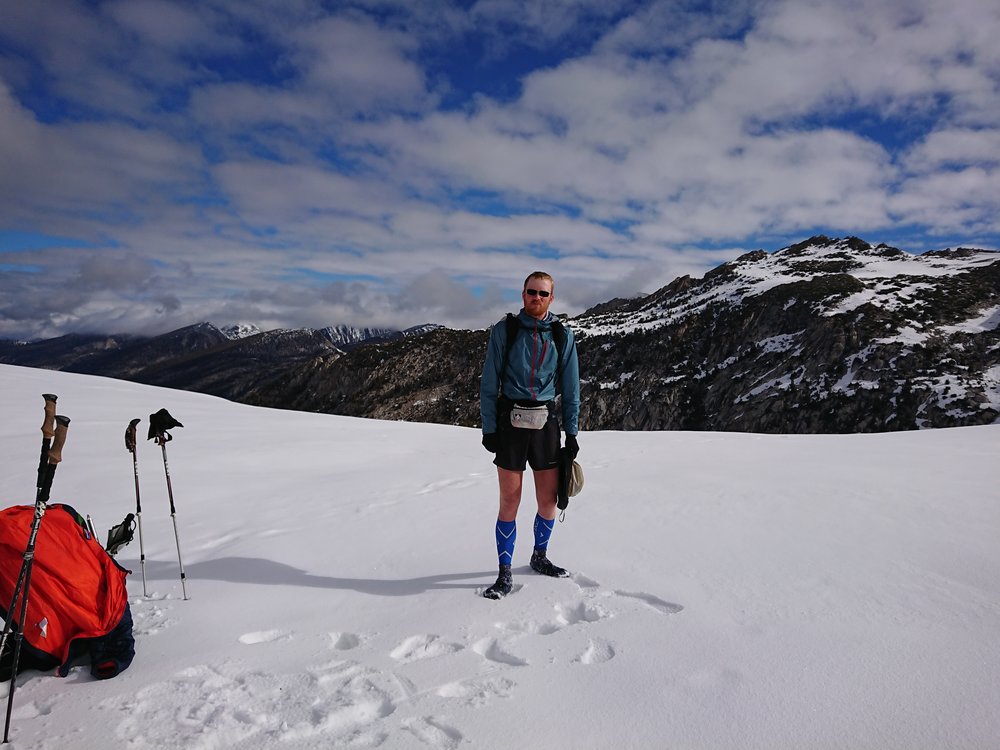 Initially we descended easily through soft snow and found snow free trail. We quickly entered a forest and found the usual descend conditions of periodic post holing and descending down steep snow slopes.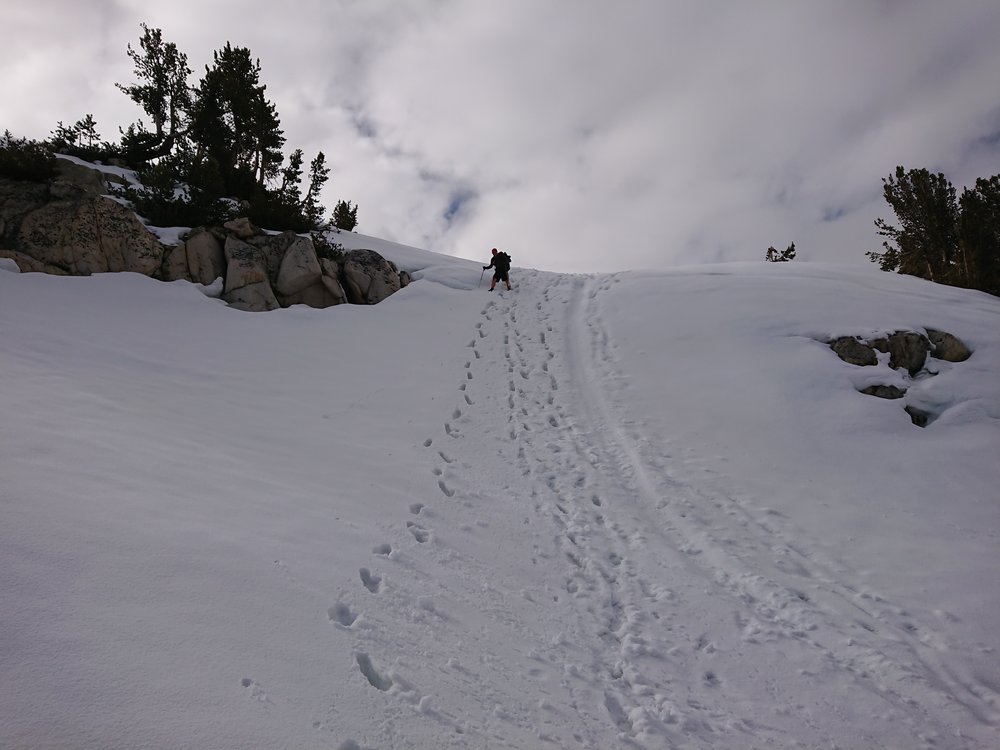 Once we reached the bottom we immediately started climbing again to once again get above 10000 ft. The climbing was really good but once we reached the plateau we found it covered by snow.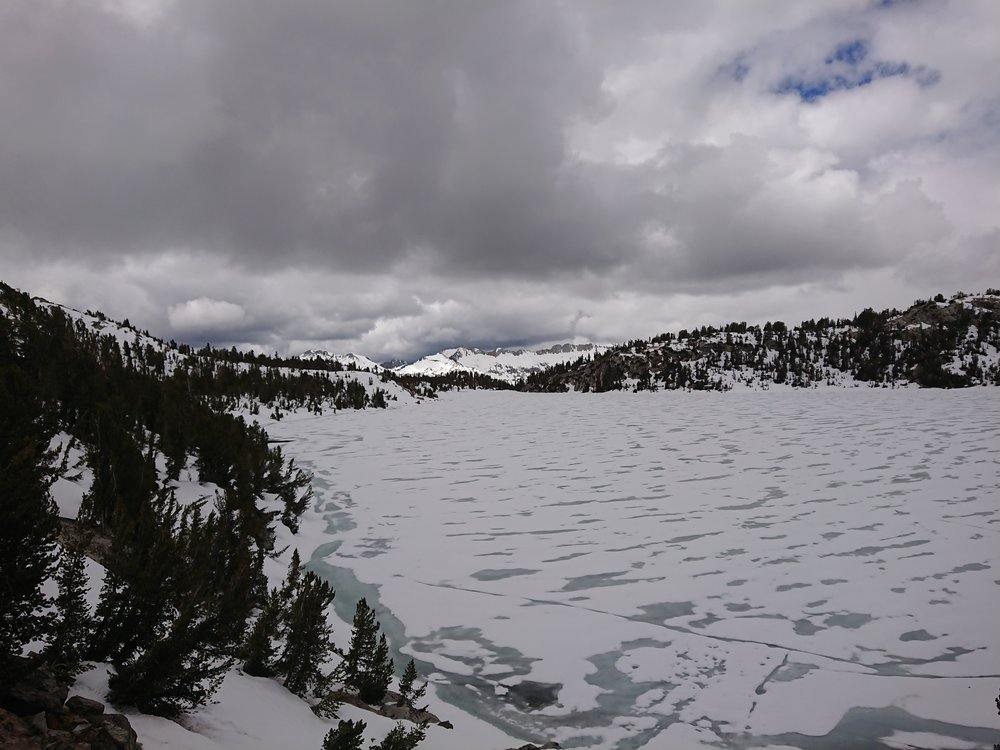 We slowly made our way past Lake Virginia and descended to Purple Lake where we had lunch. After Purple Lake the trail climbed again but this time on an aspect of the mountain that meant most of the trail was snow free.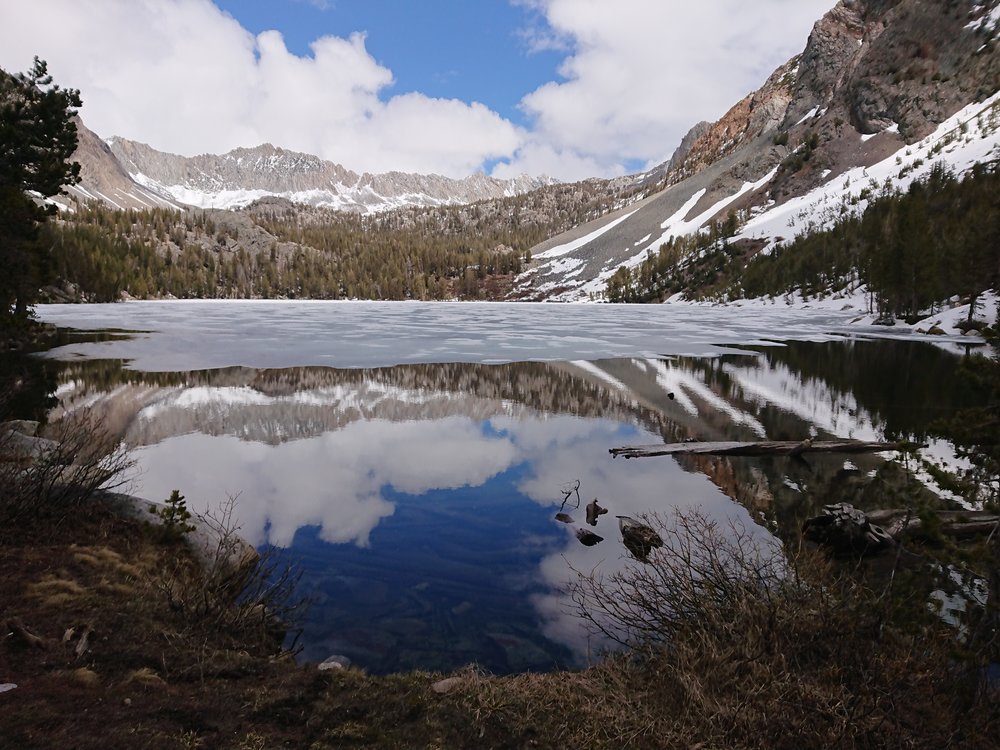 We made really good progress and passed the 900 miles marker. We planned to camp at one of the junctions leading to Horseshoe Lake from where we can easily get to Mammoth Lakes. As we were around 9000 ft in elevation we were shocked to find lots of snow everywhere and progress to the camp was slow. At the same time it was damp and rainy so my mood was pretty sour.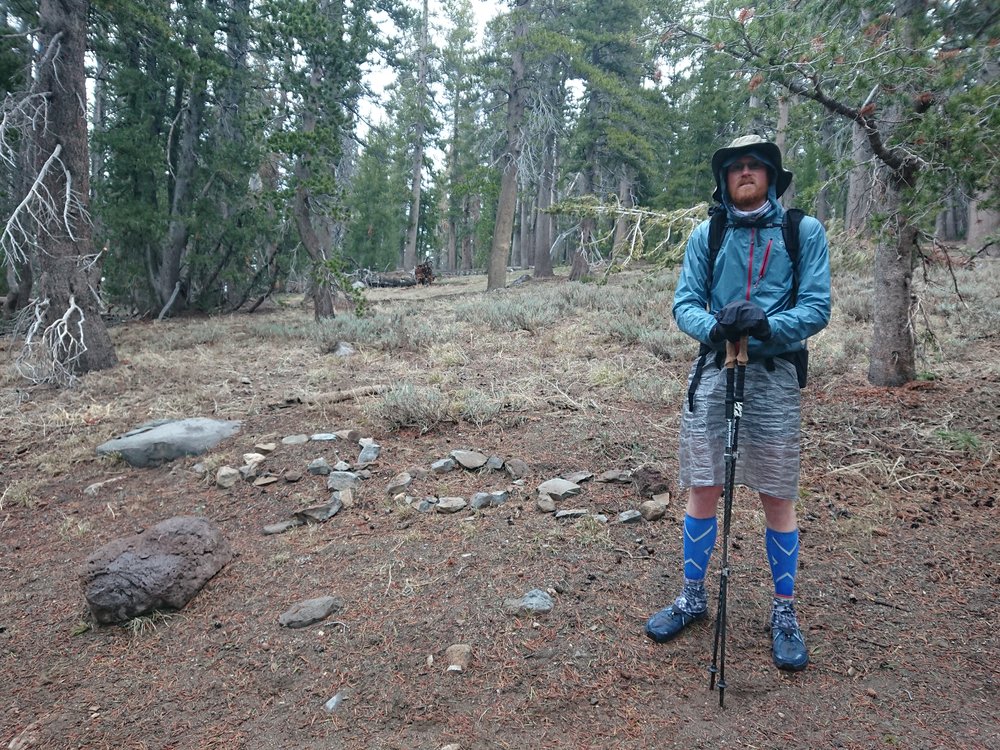 Luckily we located some snow free sites at camp and setup camp for the night. I had mobile service at the camp.
Today was one of those days where I know that if I had been hiking alone I would have made it into Mammoth Lakes today because I usually push like crazy to get to town. Hiking through the Sierra in a group is safer and the company is nice. So overall I prefer it here to hiking alone.