Waking up in the morning I could feel that the dew had made my sleeping bag wet. We would be leaving Hiker Heaven this morning and wanted to get an early start around 5. After getting up just before 0530 I started packing up and we ready to start hiking around 0620.
The first part of the day's hiking was a long roadwalk out of Agua Dulce. When the trail actually started the hiking instantly improved.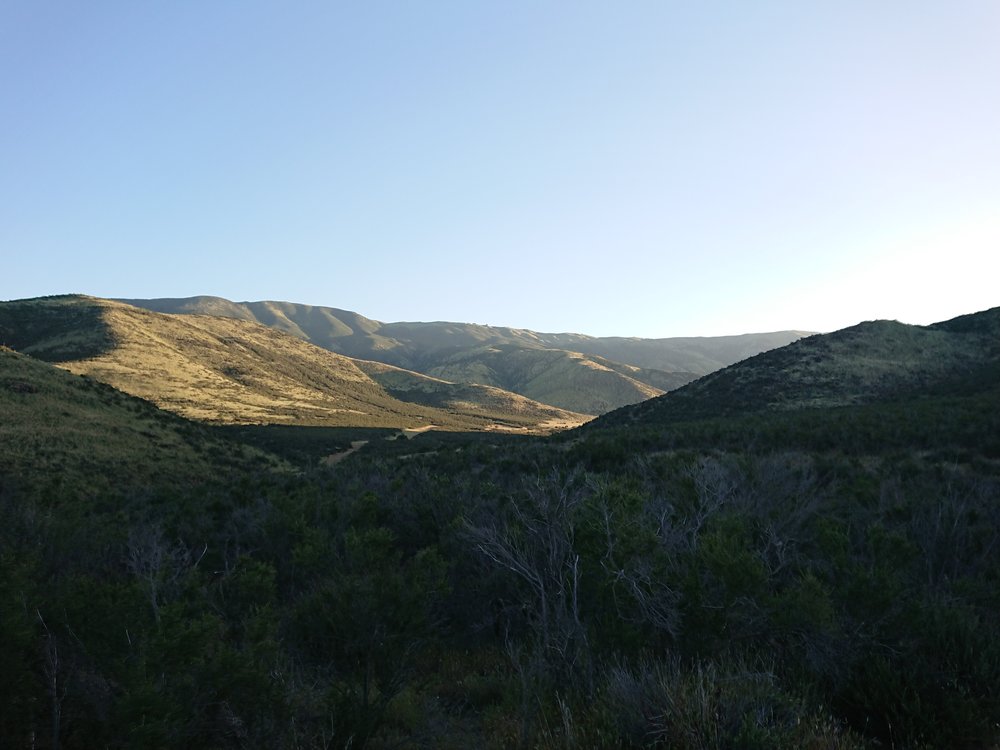 In the morning I passed quite a few tents with people who were getting ready. I quickly made it to the first water source and we had breakfast just past the water source.
At breakfast we decided to have lunch in about 9 miles to make for an easy push to Casa De Luna where we plan to stay the night.
For lunch we found the nicest shaded spot and stayed for around 2 hours. Often when I eat I get to try a lot of different American candy. Not usually the most healthy eating but getting calorie dense stuff is good.
After lunch the trail started climbing but the climbing never got very steep and remained good. To get to Casa De Luna we had to get a hitch from a highway and the trail descended nicely to the highway.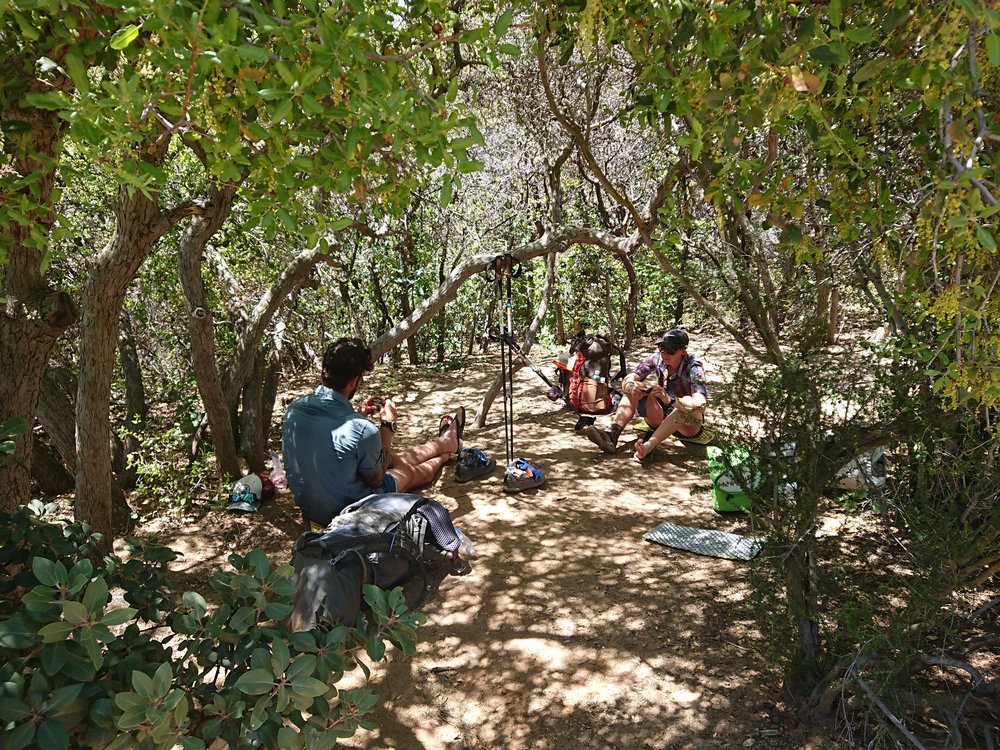 Almost instantly when we arrived at the highway a trail angel pulled up and offered to drive us to Casa De Luna. She continued ferrying hikers to Casa De Luna for at least an hour.
As we arrived at Casa De Luna we picked up a Hawaiian shirt and a tent spot. At Casa De Luna we will be provided with taco salad for dinner and pancakes for breakfast.
The taco salad was amazing and I had so much that I was completely full. I think my excessive eating in town is the reason I have not really lost weight on trail.
The place seems amazing and I can understand why some people end up staying here longer than expected. The phenomenon is called vortex. For me these places have a bit too many hikers in one place so I will be leaving tomorrow.
Another reason for going to Casa De Luna is that they handout the years PCT bandana. I would like it as a memento even though I do not have an immediate use for it. Only downside is that I had to dance to get it.
When I get to Tehachapi I plan to get a room which I look forward to a lot. Also we are currently planning to go the cinema to watch a movie.