So we decided to stay another full day at Hiker Heaven since we had a lot of stuff to do. As I said I did not intend to stay more than one night but it just ended up working out that way. Another reason is that a place called Casa De Luna is 24 miles ahead so we will hike there tomorrow and actually leave from there at the same time as if we had left Hiker Heaven today.
We slept in a bit as we were not in a massive rush. We were going to REI where I will be buying my bear canister and microspikes. I will be sending these on to Kennedy Meadows.
After REI we got lunch at In-N-Out which is a burger place that is pretty much only in California. The burger and fries were good for a fast food place.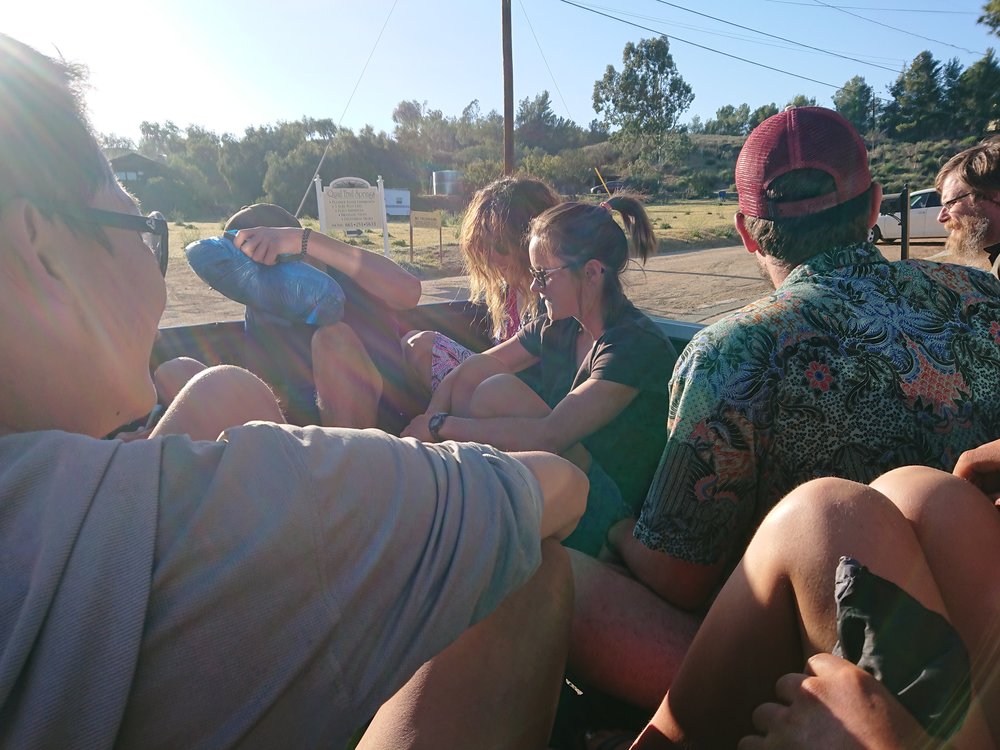 Afterwards we hit Walmart to get food for the next stretch and the stretch from Kennedy Meadows.
Upon arrival back at Hiker Heaven I set to organizing my food which took a surprising long time. I ended up sending 17 pounds to Kennedy Meadows incl Bear canister and microspikes.
The rest of the day I relaxed including getting some food at the market. Tomorrow we are getting an early start around 0500 to try and beat the heat.