Today was one of my earliest days on trail as we had decided to get up at 0430 and start hiking at 0500. I slept rather well during the night and was asleep when my alarm sounded, I was packed up and ready to go a few minutes after 5. We were all ready to go around 0510.
The day started with a boring road walk made better by the fact that we did it in the dark. After the road walk with entered a flat desert stretch. This stretch had a lot of sand and other loose ground which made for slow progress.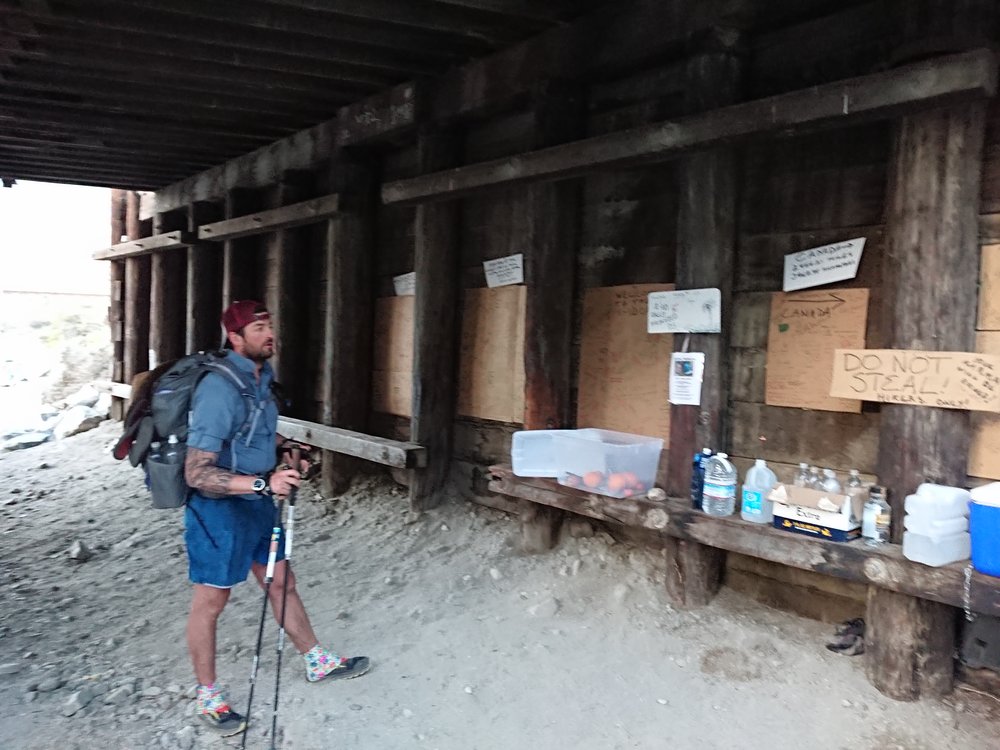 As we passed under I-10 we to or delight discovered that there was trail magic left there. We each grabbed some cookies and candy, as we were about to leave one of the trail angels who maintain the cache appeared and we thanked her. The I-10 underpass is one of the lowest points of the PCT at 1342 ft which is still higher than a pint of my home country Denmark.
We continued onwards towards Mesa Wind Farm where we had breakfast. The workers at the farm are super friendly and one rolled up to tell us about water and WiFi at the office.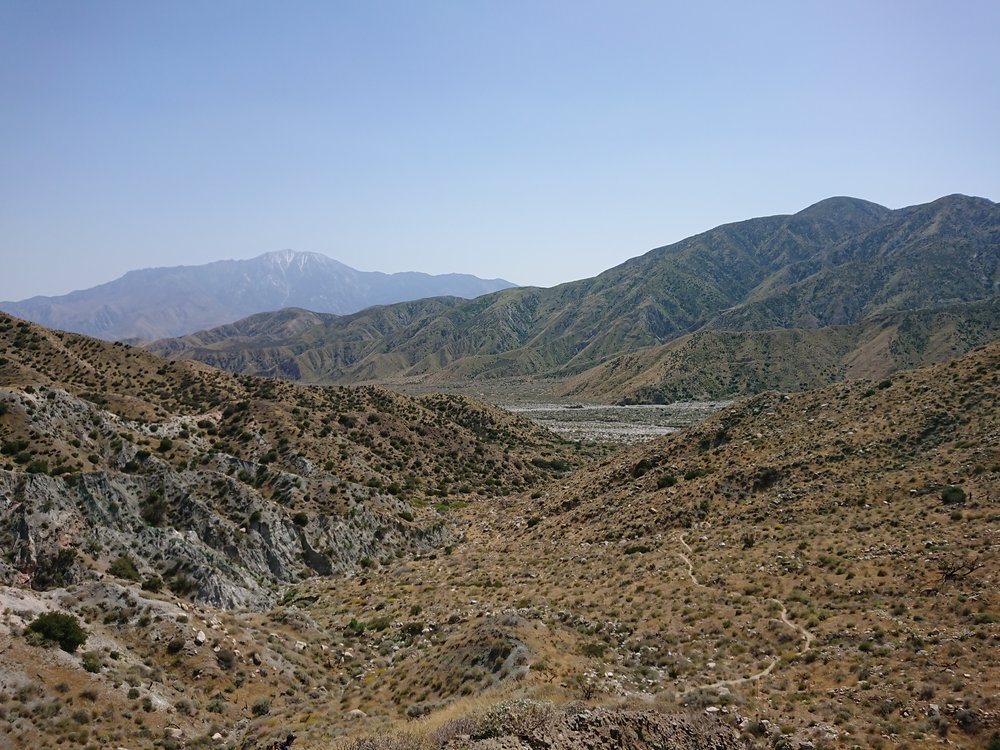 At about 1045 we reached Whitewater Preserve where we wanted to stop. It was a bit early for a long lunch break but the place was so nice that we had our lunch break there. We soaked ourselves and our clothes in the wading pool and relaxed in the sun.
From the preserve we followed Whitewater River for a bit before crossing over a few ridges Mission Creek which the trail follows for a while.
On our way up the creek we passed a few other hikers before making camp right next to the trail and the creek.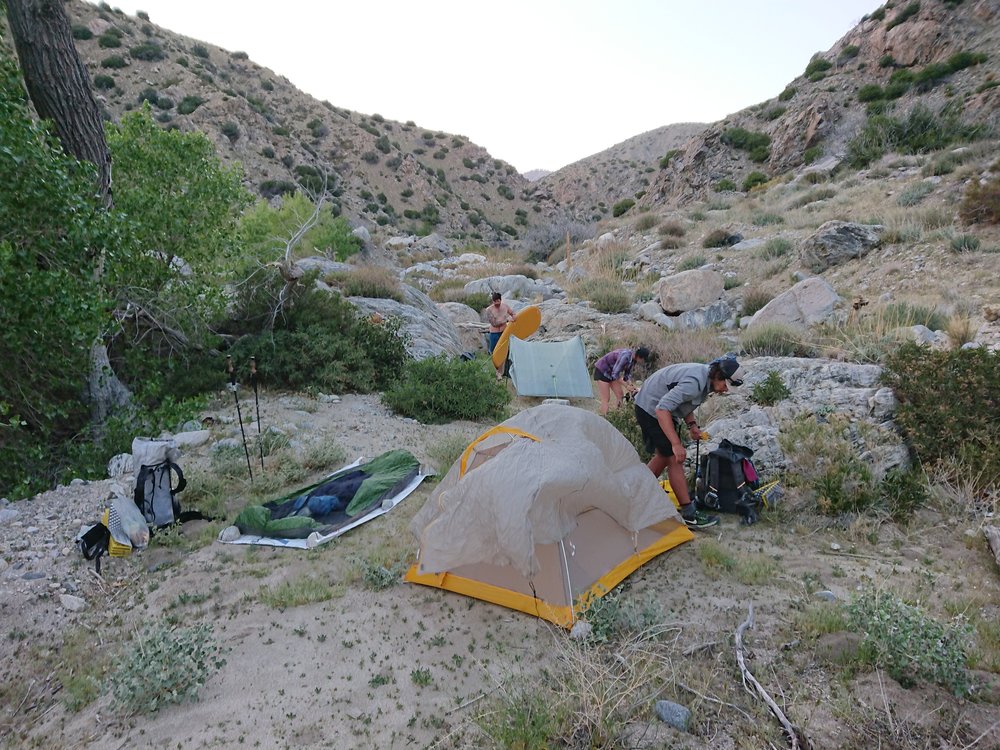 In about an hour after our arrival it was dark just add we finished our dinner and we retreated to our sleeping arrangements.