Today I woke up to a very wet sleeping bag due to the moisture at Warner Springs. The sleeping bag was already wet when I went to bed but in the morning it was much worse.
At around 5 I could not sleep anymore and decided to just get going. Getting packed was a bit cumbersome with everything being wet. I packed up the sleeping bag in a dry bag to not wet out everything else.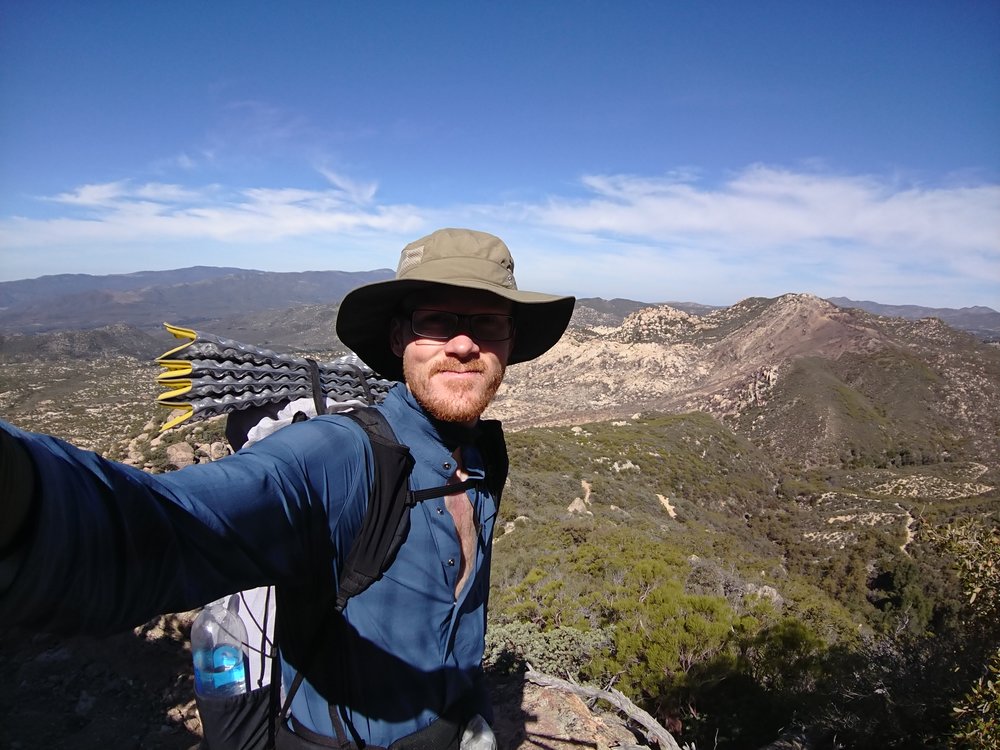 Once I was all packed I got going as usual in shirt and shorts, now with early morning additions of headlamp and gloves. As soon as I went from Warner Springs to the grassy meadow the temperature plummeted and I was extremely cold. There was nothing to do but keep hiking to stay warm. Finally I got warm add I hiked with assistance of the sun.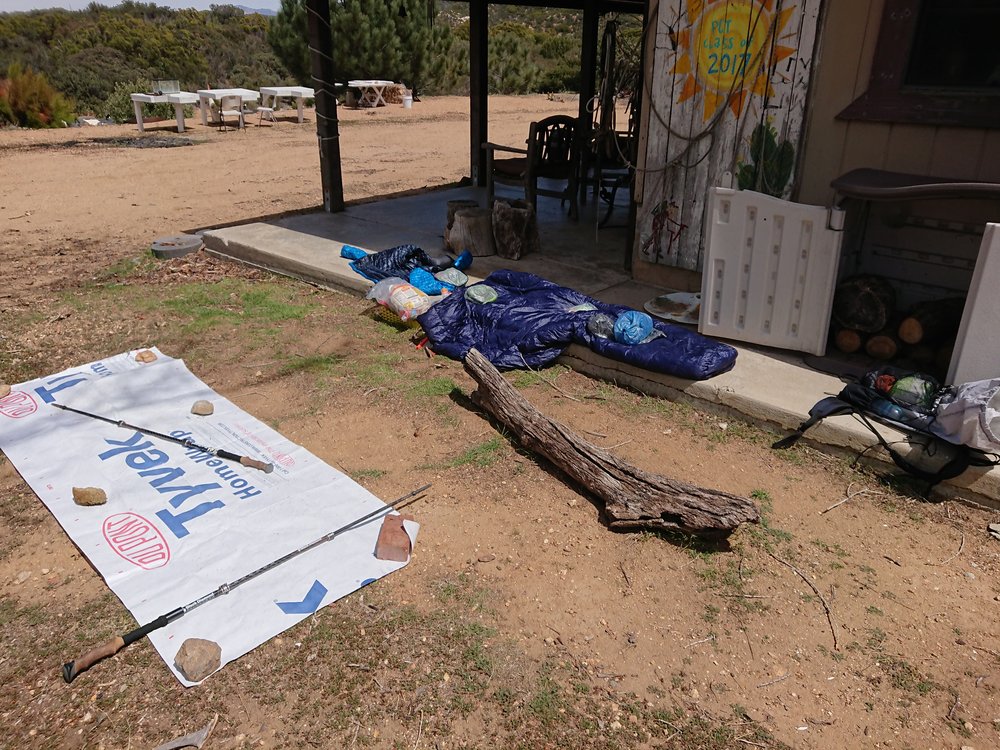 The day had a water carry from around 5 miles to 17 where there is a water tank near Mike's place. Mike's place is a trail angels that lives near the trail and hosts passing hikers for beer, soda and pizza. I made it there just after lunch and stayed until pizza was served at 1600.
After a bit of pizza I headed on for a few miles to find a campsite. I found a very small campsite that was very slanted so there seems to be a bit of sliding.