My ass hurts a lot during the night, not sure my sleeping pad has sufficient padding. I had to keep turning. Other than that the night was great I stayed nice and warm, the bivy was nice given the wind.
It took me 45 minutes to break camp which is quite long. Getting going after that was very cold, especially since it was windy all day. The wind however helped keep the temperatures in check later in the day.
Today was the first day I did not pass any store or other place to buy food. This was probably for the best since I bought too much food in Mount Laguna.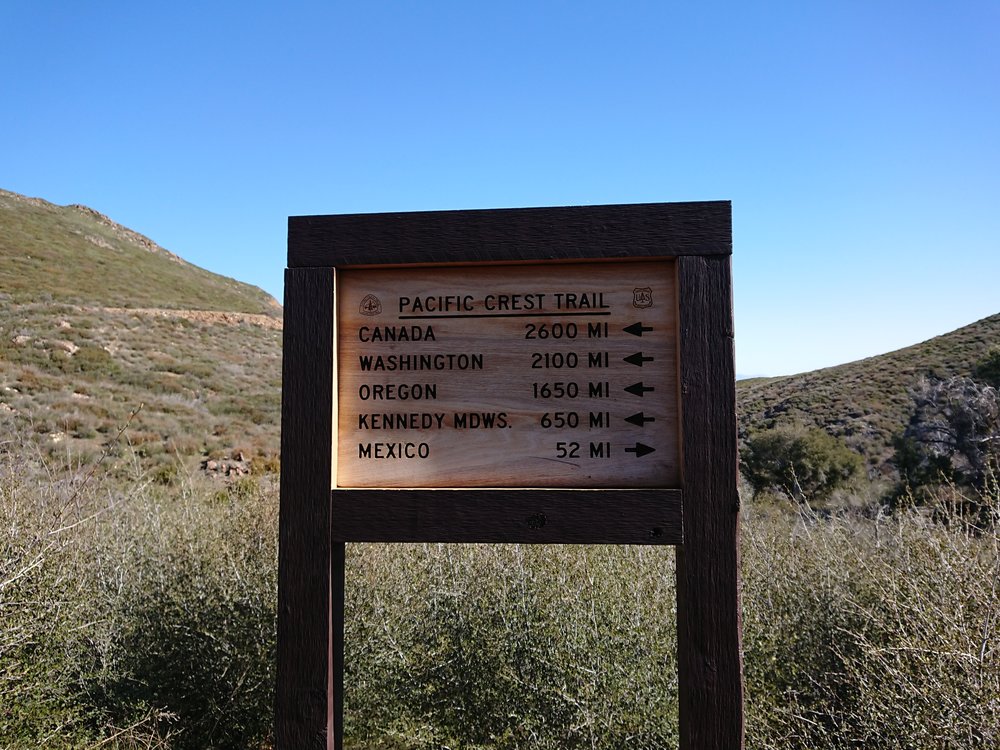 I thought the day was supposed to be mostly downhill but it ended up being a mix of up and down all day. The day also brought done interesting considerations about water since there were some dry stretches.
During the day I passed a few hikers including a fast woman from Germany who hiked longer than me out of Lake Morena. She got a hitch to Julian from a trailhead. I hope she is only of trail temporarily, she seemed like a strong hiker.
I had a couple of breaks during the day, a one hour lunch + water supply break and a 30 minute afternoon break.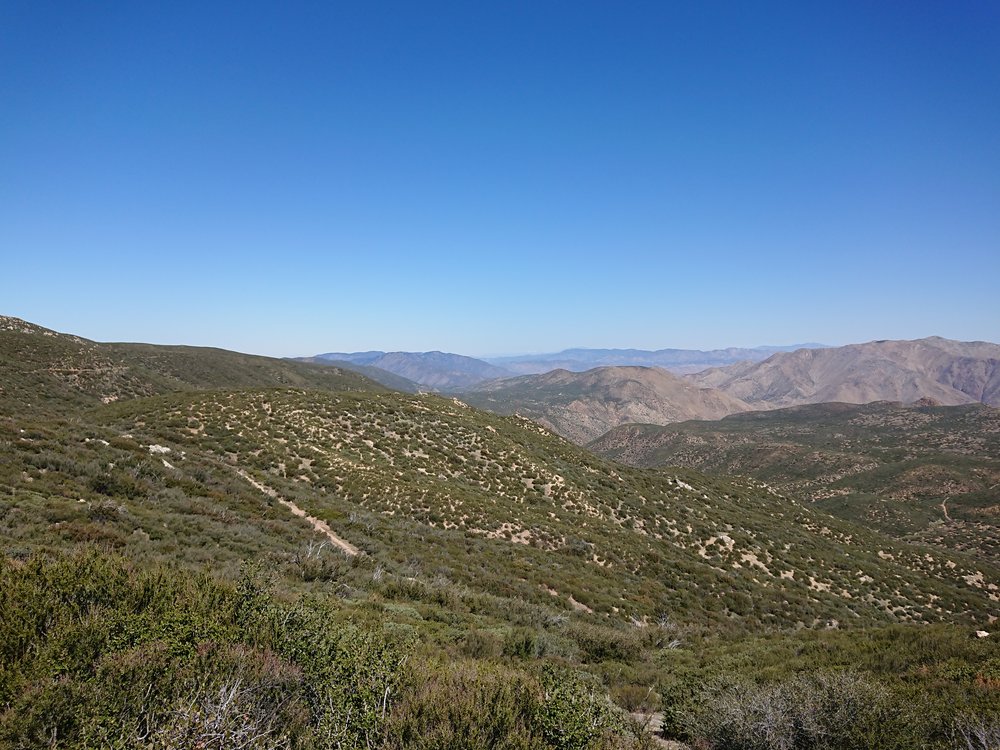 I ended my hike at a campsite where some other hikers were camped and enjoyed the company during the evening.
Tomorrow I might head in to Julian but I am not sure, if there is no water in the cache I obviously have to head in there.